Why Google tools are best avoided for website translations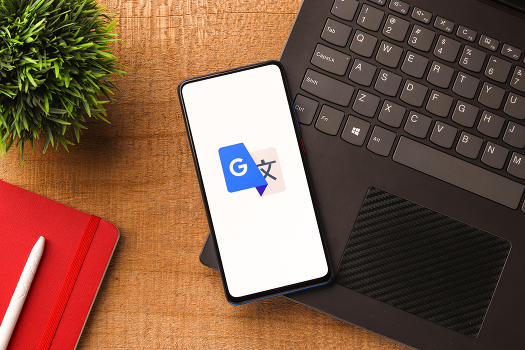 If you do not quite understand what a foreign-language e-mail really says, or what a phrase means in an article, or if you just want to make sure that a text says what you think it says, you might try DeepL, Google or Seznam. These apps are no good when it comes to key corporate documents. Here is why you should have your website translated by a professional translator.
How automatic translation tools work
In recent years Google Translator and other tools have undergone major improvements in quality and operation, but they are still losing the battle with professional translators, let alone native speakers. They are based on machine translation principles and artificial neural networks; they translate the text fed into them based on their "experience", i.e. databases of texts and phrases uploaded by programmers.
Within moments the app/tool can compare the corresponding words and phrases it had encountered in the past and produce the translation. And by doing so, it also learns and expands the database just as people do. The result can be inaccurate, with errors in style and grammar, and oftentimes the resulting sentence will make little or no sense. And this is one of the reasons why companies looking to expand abroad choose to avoid these tools in translating their content.
Why apps are not suitable for translations
Translations of websites via Google Translator or various Wordpress plug-ins is nearly cost-free and requires little time. What looks like cost savings is outweighed by many issues that may eventually discourage customers and harm profits.
If you aim to expand abroad with the help of your website by presenting your products and services to the local target audience in a professional manner, you must consider each and every detail. In addition to product specifications and weblog posts, these translations will also include:
error messages and pop-up windows,
instructional e-mails,
URLs,
identification and contact information in headers and footers etc.
As you can see, ordinary translation is not enough, and your website will have to be localised so that its elements conform to the respective target group and local habits. All it takes is to forget that Spain does not use the Czech crown, and a señorita will leave her cart full of beauty products and will never come back. This is the main hurdle of online tools.
An online tool will always be just a tool
The main reason why translation tools should not be used for websites and key corporate texts and documents is the lack of style. Even though this technology does help in some aspects and is capable of basic translation between many languages it still cannot emulate the human and professional element.
Professional translators are in contact with their client throughout the process; they ask about their demands and expectations; they are aware of the purpose and target audience. Online tools do not. A tool knows nothing about the habits in the respective country, nor can it identify the topic or category. It is only as good as the database it already has.
Expect stricter treatment by Google
If you use Google's tool you can even be "penalised". Google's search engine does not only scan for the technical aspects of your website, its content or keywords; it also prefers websites with localised content.
If Google concludes that your content is machine-translated (even with their own translator) it will push your website in search results way down. Of course, you want to be at the top of the results, which is why you will need an SEO translation which, once again, requires a human professional.
What is an SEO translation, and why is it important?
To make sure your website or e-shop is profitable abroad, and to ensure improved exposure, focus on search engine visibility just like you do in your own language. The popularity of your website will be directly proportional to your SEO strategy which includes, among other things, a foreign-language analysis of keywords.
Appropriately used words in metadata, headlines and texts guarantee effective organic reach; plus they can be used in online campaigns and their optimisations. All SEO translation related processes are best left to native speakers who can "localise" them based on the habits of their country.
Make sure your business activity abroad has solid foundations; have your website translated in a professional and top-quality manner. Aspena offers 200 language combinations and has extensive experience in website localisation.