Why technical texts need a specialized translator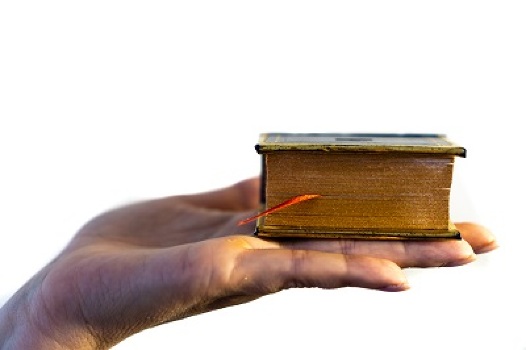 Have you ever ordered a technical translation? Have you? Then you may already know that getting a text translated by someone who has a good command of the language but is not qualified in the field in question is a bad mistake. And you also know that finding a good translator specialized in your discipline takes a lot of effort. We have written this short article for all those who wish to be introduced to the possible pitfalls and traps related to ordering technical translations in order to avoid unnecessary mistakes.
Technical dictionaries are not enough
Or are they? Those less well-informed could easily be confused by the illusion that a voluminous dictionary is enough for success. Well, go ahead and try it. For example, just start translating a panel saw manual with a general technical dictionary... and very soon you will run into the problem that the dictionary does not contain such highly specialized terms at all, or offers them with a different meaning. Not to mention the fact that dictionaries, in particular printed ones, are often outdated, no matter how accurate and good they were at the time they were created. The reason? Simple. Language as well as technical terms are constantly evolving.
Specialist: quality, speed and, paradoxically, also a lower price
Yes, a serious and responsible translator is often able to translate a text from the fields they are not well versed in, but looking for terms and consulting with experts takes a lot of extra time they most probably get paid for.
In contrast, a specialized translator's progress is much faster as they work with well-known terms, thereby minimizing the risk of error. And as the translation of technical text takes them much less time, very often an unexpected paradox emerges: a specialist's work in a professional translation agency eventually costs less than texts translated by a freelance translator.
From translations to expertise, or from expertise to translations?
Professionals specializing in individual fields, be it engineering, law and finance, or software and IT, are very often experts who worked or still work in the branch, and gained translator skills as part of their education or professional activities.
And then there are trained translators who became skilled in the branch either out of self-interest, or through an intense or long-term cooperation with a client. They had to dig in to the subject, learn to understand the context and acquire technical terms.
It generally does not matter where the professional got their translation expertise. A trained linguist usually has better language skills, while, conversely, a translating expert knows the issue from practice, but that is not always so.
A specialized translator without cooperation is no guarantee
Do you wish to ensure that the translation will meet the highest standards? Then it is not enough to choose a great translator who's specialized in your branch; you also have to cooperate with them as a client. A clear specification is important: what the translation will be used for (presentation, marketing text, manual, etc.), to whom the translation is intended, and providing a glossary of terms preferred within your business.
Last but not least, as a client you should provide ongoing clarifications of anything that is unclear to the translator. A proper workflow and specification help you save time and money for the translation.
Multidisciplinary translations? The toughest nut to crack
While it is difficult to find a good translator in a single field, a much bigger challenge is to translate texts combining several disciplines – on which freelance translators often struggle greatly. The only safe bet here is a good translation agency having a wide team of specialists in all disciplines, who may consult each other or work directly on the resulting text.
Agencies also use CAT tools with rich implemented glossaries of terms that are continually refined and updated. With this software support, a dependable agency is able to guarantee not only the most accurate and high-quality translation, but also efficiency and a short deadline, often within hours.
Safe bet? A professional translation agency
Looking for quality, reliability and fixed deadlines? Especially in expert translations, the surest path leads through using the services of a professional translation agency such as Aspena. We provide high-quality translations in 80 fields, including medicine, chemistry and biotechnology, in more than 200 language combinations. In addition, we will help you analyze the purpose and focus of the text so that the resulting translation is of optimum quality and targeting.
Do you need a good specialized or technical translation, or just need some advice? Contact us, we'll be happy to discuss your needs and prepare a tailored solution for you.