Why contract translation is best left to a professional translator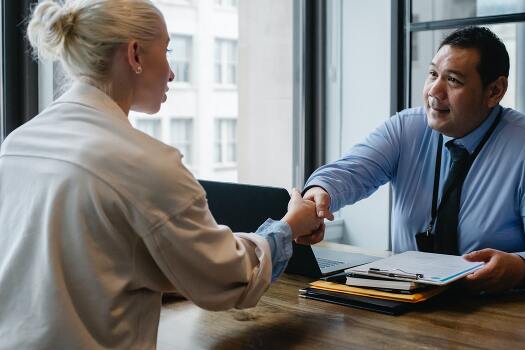 Make sure you pay extra attention to all contracts when you draft the original. If you need a contract translated, it should not be done by an inexperienced person who is not familiar with the necessary essentials. Find out below what you should consider regarding translations of contracts, or what the difference is between certified translations and legal translations.
What is a contract and why should it be drafted by a lawyer?
Contracts are among the foundation stones of civil law; it stipulates the mutual declaration of will of the parties vis-à-vis the creation, termination or expiry or amendments of their mutual rights and obligations. A contract is among the fundamental documents in business, employment or housing; and as such, it should always be drafted by an expert. And why is that?
Every individual or legal entity may have specific needs. If you draft a contract yourself or rely on a template found on the Internet, you may include irrelevant conditions or, on the other hand, you may omit key provisions, resulting in potential loopholes. Any contract should:
be clear to you and the other party,
be logical and coherent
contain clear provisions from both the legal perspective and human perspective.
This is the only way to avoid subsequent corrections and amendments or, worse, legal disputes with catastrophic consequences for your business or work. If you lack training in the law or experience in legislation, do not waste your precious time and money. Have your contract drafted by a lawyer/attorney. This also pays off when you need your contract translated.
Things to consider with regard to contract translations
As the market offers more and more opportunities to do business or work abroad, the demand for translations of contracts and other corporate material into the target countries' languages is increasing. If you want to succeed and present yourselves as professionals, have the original documents and their translations drafted by professionals.
Legal terminology is an essential element of contracts. If you ask a friend to translate your contract, his or her English may be perfect, but without any legal background it will prove to be, at the very least, a waste of time. The result must conform to the original in terms of content and meaning, and it must reflect local legislation.
The translator's professional qualities are way more important compared with "ordinary translations" where minor deviations in terms of content can be tolerated.
Since every country has its own legal system, it is even more important to have the contract translated by someone experienced in the area. While the EU has attempted to unify the legal system on contract law, and Member States make the process easier, translation of an English contract may surprise you by exact procedures and rules concerning terminology.
What is certified translation and what does it include?
Certified translations are often confused for "legal translations". The key difference is in the translator.
Legal translations are typically provided by translators with a degree in translating or law.
Certified translations can only be provided by "sworn" translators.
In some cases, legal translation may suffice, while other documents require certified translations. Translations of memoranda of association typically require certified translation. Some documents even require an apostille or superlegalisation.
Examples of documents for "legal translations"

●        purchase, employment or lease contracts

●        memoranda of association

●        car hire contracts

●        articles of association

●        safety regulations

●        internal standards and directives

●        ISO-related documentation

Examples of documents for "certified translations"

●        diplomas, report cards

●        birth/death certificates

●        passports and visas

●        complaints, verdicts, government texts

●        criminal record or trade licensing registry excerpts

●        medical reports

In the case of court translations, there are equivalents such as an official translation, officially or court verified translations or translations with an official stamp. This type of translation comprises the original document bound with its translation and the translator's clause and official, in the Czech case round stamp. The clause serves as confirmation of authenticity by the translator, allowing for the use of the translation in the target country.
Contract translation should be left to experts
To ensure quality translations that contain all the essentials, even the contract should be drafted by a lawyer. This will make the translator's work much easier; and it will save you time and money down the road. Do not be tempted by low prices that may conceal an inexperienced translator or even an online machine translator. When your reputation and future is at stake, you should have your contracts and other documents translated by an expert or an agency with demonstrable experience in the field.
How to get certified translation from Aspena?
Send us the scanned original and we will provide a preliminary quotation.
If you accept our offer, we can start right away.
We will need the original document or its certified copy. You can send it by post or bring it to our branch.
Our sworn translator will bind the original document or its certified copy with his or her certified translation and attach his or her stamped clause to confirm authenticity.
The translation is handed over in a manner arranged with the client.
We are here for you even if you need translation of a contract in German, Dutch or Macedonian, or an authorised translation of a purchase contract for foreigners. Do not hesitate to contact us.