What advantages does a translation agency offer to their clients over a freelance translator?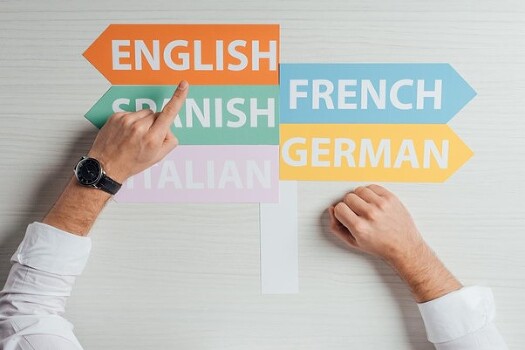 Do you need to have a specialist legal, engineering, natural sciences or medical text translated? And what if you have more such texts, or need translation services on a regular basis and fast? What options do you have and who can you turn to? Is it better to choose a freelance translator or a translation agency? What are the pros and cons of these options? You will find out in our article.
So from whom should you order a translation of a text?
If you straightway and rightfully brush aside some form of machine translation, the quality of which is slowly improving but will be far from useable for more demanding texts for a long time, you don't have much to choose from. So what should you do if you have any specialist text for translation, or even need a certified translation? You have no choice but to use the services of a freelancer or a professional translation agency.
A freelancer who always has time for you? Miracles do happen.
Freelancers or self-employed translators may be cheaper, particularly if they are not busy – which, of course, could trigger alarms in your head concerning their quality and reliability. The client could also welcome direct, personal contact with the translator. However, the list of freelancer advantages ends there.
The main disadvantage is that their capacity and specialization are limited and they usually don't have time for you at the given moment, which is particularly annoying when you need an urgent translation. They are usually universal translators without a specialization, who absorb technical terminology ad hoc or "on the go." This often results in many material errors or minor inaccuracies, and the translation therefore needs to be proofread by a skilled consultant.
Of course, there are also top specialist freelancers who get paid a lot for their time and are very busy in the first place. So if you did not miraculously hit on someone who is willing to give priority to you, you should decide for an agency.
Quality, speed, deadlines: reasons for choosing a translation agency
The enormous advantages of professional translation agencies include the fact that they usually engage a lot of native speakers and professionals who studied languages and proved to have many years of experience. Unlike freelance translators, a translation agency has incomparably wider options and capacity, which is reflected, among other things, in an extremely wide offer of language combinations. Thus you can get the same text translated into multiple languages from one agency in one go, which you do not get from a single translator.
A large and multi-skilled professional translation team, the possibility of peer consultation, and the possibility to work with and get help from allied agencies — all that guarantees expert translations completed by a translation agency. Thus you can have guaranteed quality and on-time and speedy delivery (sometimes within hours).
CAT: not a cat, but professional translation tools
Today, professional translation agencies invariably employ professional CAT software. So what is it? It is the acronym for "Computer-Assisted Translation," and basically it is a tool for computer-supported translations. In addition to the spelling and grammar checks, these tools use translation memories and termbases. Professional translators thus draw from a vast reservoir of gathered terms and phrases, markedly speeding up their work and eliminating the risk of error.
There are many such translation tools on the market, and the top-class ones are not cheap, which is why you can find them mainly in professional translation agencies. The advantages of CAT software for the translator and the client? These do not need to be described.
And the price for the translation?
As so often happens, prices vary between agencies as well as freelance translators. They also depend on many circumstances such as the level of specialization, language, or active/passive translation (from/into Czech). Dependable translation agencies will provide you with a quotation in advance.
In general, one could say that a translation from a freelancer will cost you less than from an agency, but that is far from always true. The price depends on the translator's expertise, their capacity, the length and urgency of the text and other factors.
In case of long-term cooperation with the translation agency, or when bulk or volume discounts are used, your price will often be lower than that you would pay to a good freelance translator. And the advantages of placing your translation with a professional translation agency in terms of expertise, flexibility or on-time delivery were discussed before.
Do you need a professionally translated text? Time is money, so make it a safe bet and contact us. We'll be happy to offer you an optimal solution tailored to your needs.