"Translating Star Wars was a dream come true. The new technical fields presented me with a real challenge," says Aspena's translator Jakub Skoumal.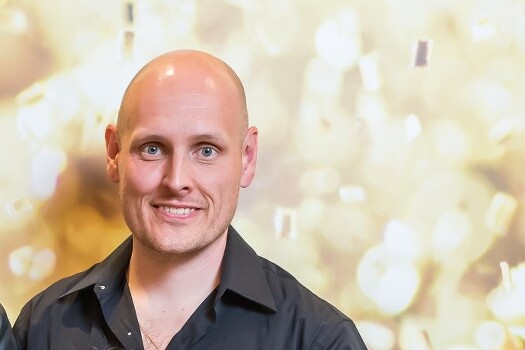 Jakub Skoumal has been working for Aspena for eleven years and specialises primarily in English translations of technical manuals, marketing texts or translations from the field of IT. We asked him what his work involves, what has been his most interesting project and what translations have been the closest to his heart.
Mr Skoumal, what do you enjoy the most about translating?
That each translation is different. Work in the translation profession is never monotonous, and it often presents me with various challenges. And even though translating is incredibly time demanding, it is an advantage that I can work from home and arrange everything as I may.
In recent years, the field of translation has advanced considerably. CAT tools are more intuitive, and the growing quality of the outputs from machine translations has literally brought about a revolution. So even with that, I don't rely on unimaginative solutions or rest on my laurels.
If you were to choose the most interesting project that you've translated for Aspena, which one would it be and what was the process like?
In the more than 10 years in which I've cooperated with Aspena, hundreds of projects have passed through my hands. It's quite difficult to select the single most interesting. However, the translations for Toyota come to mind because they involved the traditional field of IT in which I specialise.
Modern technology presents the greatest challenge to me, and modern-day vehicles combining electromobility are embedded with it. The challenge is both on the factual side and in terms of the correct terminology.
How did this project proceed and how did it help the client in the end?
I was involved in the project for approximately three years and was responsible for the translation of training presentations, marketing material and technical manuals. I believe that all of my outputs so far succeeded in broadening the knowledge among employees, and increasing sales and satisfaction of end consumers.
What do you get out of it personally?
This project right now enriched me in terms of language and broadened my scope in the area of the automotive industry. It's amazing what direction modern vehicles are moving and everything they can do. At the same time, Toyota's philosophy makes it unique. It bases a lot on its origins, which emerged from Japanese traditions and history. Thanks to this, I had the option to learn about this fascinating field.
How do you approach a new job, like when a new technical manual lands on your desk?
I definitely don't take any translation lightly. Even when it is only a matter of another "cut-and-dried manual", I always revise all the reference material carefully. Then I try to seek out on the Internet as much information possible so that I may have the best idea possible of what device the manual in question concerns.
If it is a new client, I also thoroughly study their style guide from which I learn the most fundamental requirements for the translation. Because the final product must always be consistent both in the given translation and in the company's other texts and manuals. I preserve the communication style, tone and other details.
Is there anything without which you are unable to translate a job?
Each project is very unique. The more reference material I have for a translation, the greater the chance that the final translation will be of high quality. A problem, for example, arises when I translate subtitles for a video without having a chance to see the video. Or when translating captions for a product without seeing the photos. For example, I'm unable to correctly ensure correct gender or plural forms in Czech without the audiovisual material. And without the context, certain, even humorous results may thus arise.
Can you think of a job that you really enjoyed or that surprised you in some way?
Yes, it was a webpage translation for one prestigious coffee chain. Until then, I was not really a coffee lover and had no special relationship to the subject-matter. However, the company had each type of coffee described in such a fantastic way that I could literally taste them on my tongue while translating. It had such an impact on me that the coffee machine is perhaps the most used appliance at home. I simply can't imagine the start of a new day without a cup of good quality coffee.
When you're not translating for Aspena, what translations are the closest to your heart?
They are definitely translations that somehow coincide with my hobbies. This means sports and computer games on which I grew up. I enjoy any game setting where I can let loose and be transported to another world in my mind. Moreover, the gaming community is very critical here, and the smallest slip-up won't escape them. For this reason, these projects present a real challenge for me.
If you were to choose one book that you'd like to translate, what would it be and why?
That dream has already come true for me. Since childhood I've been a fan of Star Wars, and when I had the opportunity to translate several novels from this wonderful world, I didn't hesitate for a second. It was a fantastic experience, and I hope that I'll get a similar opportunity again.
If I were to choose another book, it would probably be Harry Potter because it is another world that fascinates me. But this is rather a "mission impossible" because the unmatched translations of these books have been done by Mr Medek. And, of course, poetry would be a great personal challenge, but it is in the distant future.
Are you looking for a quality translator for your projects? We provide remote interpreting in over 200 language combinations. Send us an inquiry and leave the rest to us.