How to prepare (not just) online texts for translation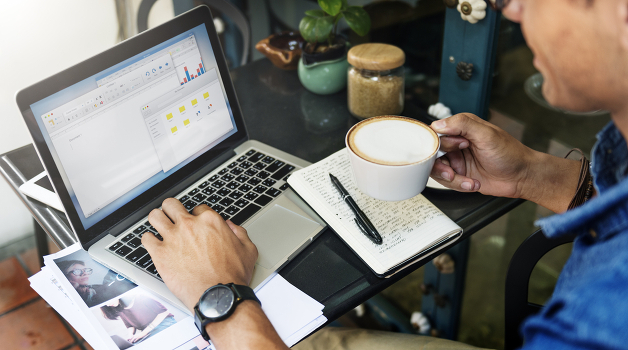 A text optimised for translation is crucial for success with foreign readers. The translator will be happier to cooperate with you because you will make their work much easier. And you will make your target group readers happy as well. Not only that: you will save time and money, opening the way to higher revenue. Find out how to prepare these texts.
Online presentations, printed materials or product documentation, each and every online text must be written with the essential elements in mind. To make sure your texts are easy to follow and catchy, pay attention to the overall structure, content and graphic layout.
Make sure the original texts reflect these aspects from the beginning. Our role is to reflect cultural differences in translations so that we can avoid the following in the foreign language versions of websites:
redundant programming changes
awkward cultural faux pas.
Before sending the documents in an appropriate format to the translator, make sure nothing is missing, as additional corrections translate into extra costs.
You want readers to keep reading
A text must make a good first impression to be effective. Nobody is going to bother reading product descriptions or blog posts if it is a massive chunk of text. Break your texts into shorter paragraphs that are easier on the eye and draw readers in. Stick to shorter sentences. And a small hint, search engines will love your sub-headings.
Use images
To make your online presentation attractive and immediately understandable consider, where appropriate, the use of photos or infographics with explanatory notes. This is especially true of technical texts where readers must quickly grasp the main idea as soon as possible and have a good idea about what you are trying to say.
Avoid politics and humour
Consider the fact that the original Czech version of the text might not be understood in its entirety in the United States, United Kingdom or just anywhere due to the target country's having a different history, cultural habits and humour. Don't worry; we can keep an eye on the sensitive issues in translations thanks to our native-speaker translators.
In any event, when drafting your original texts try to avoid:
remarks on politics and historical events,
references to political or historical personalities,
idioms that may be lost in translations,
local humour and cultural references.
If you need to spice up your marketing texts to make them witty consult with the translator. He or she can evaluate the appropriateness of the original idioms and/or suggest an alternative.
We will keep an eye on typographic details
When you give us your content for translation, you can be sure we will pay attention to the little things, such as date format (which, if used incorrectly, could confuse or scare away your customers).
Extra attention is paid to these differences with respect to website and e-shop localisation, e.g. when it comes to:
dates,
phone numbers,
clothing sizes
or currencies.
Consider online text optimisation
You should also keep in mind that the translated text will not be as long as the original – e.g. in German, Hungarian, Russian or Mandarin. This will always affect the final structure and visual processing of graphic materials. German has plenty of compound nouns with 30+ characters. Be prepared for these anomalies and consider them in templates for your banners, leaflets or the website.
The expansion of an e-shop or other portal abroad poses a variety of challenges. Not only will you have to prepare the original texts for translation, you will also deal with SEO and keyword analysis. Make sure you hire native-speaker experts for these processes. This is the only way to guarantee the unique cultural traits of the country will be taken into consideration.
Do you need advice regarding translations of website content or advertising? Contact us. We have many years of experience in 80+ fields, and we can provide translations in nearly any language combination.