Top 5 DTP tools for 2022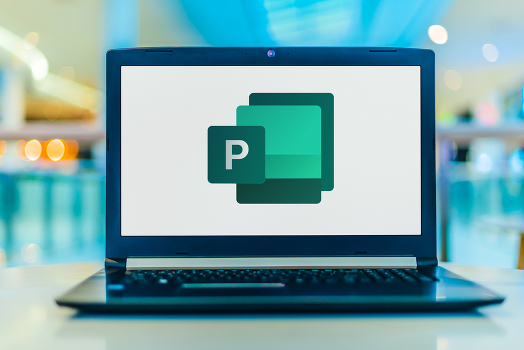 In the past, DTP tools were only used by professional graphic designers. Today they are available to anyone. Companies, schools or individuals can use them to produce printed materials, corporate documents or website design. Check out the overview of the best paid and free DTP applications for this year.
What is desktop publishing?
Desktop publishing (DTP) refers to the creation of graphic documents for physical printing or online use. The term was coined in the 1980s with the arrival of first DTP software applications when computers became the tool of choice for graphic processing of websites.
Today DTP software is routinely used for any printed materials or online presentation documents such as:
newspapers,
posters,
business cards,
invoices,
newsletters,
social media posts
website layout (both texts and graphic elements).
You do not have to be a DTP professional to do a good job. Many applications are very user-friendly and intuitive.
What DTP software enables
Individual programmes may differ in specific functionalities based on the level of development or whether they come at a cost or are free. The fundamentals are the same – they allow:
creation and edition of texts for articles, news, invitations etc.
arrangement and edition of photos, images, clipart and other visual content,
colour management
typesetting – i.e. text and graphic element layout.
Typesetting allows for the precise composition of texts and images in columns, as a key feature of newspapers, magazines or leaflets and brochures. Thanks to this functionality your documents will always be visually consistent.
Top DTP tools for 2022
The current offer of DTP and typesetting applications will please beginners as well as professionals in terms of price and functionalities. Here is a list of top programmes for this year.
Microsoft Publisher
Publisher is now commonly included in the MS Office packages. You can purchase it separately if it is not included in your original package. This affordable tool is a good choice for beginners. Its user environment is very much similar to that of other MS Office applications; it offers a variety of templates that allow you to prepare leaflets, corporate bulletins or invitations.
Pros and cons of Microsoft Publisher
+ affordability

+ easy to use

- fewer functionalities
Adobe InDesign
This DTP software is most commonly used by professionals as it offers tonnes of often unique features for printing and online products. Having just started with Adobe InDesign, you must be very patient as learning to use it efficiently will take time. You will soon be rewarded with amazing results.
Pros and cons of Adobe InDesign
+ many functionalities

+ suitable for printing and online

- price

- worse troubleshooting support response
Scribus
Scribus is the best free software that does not require any licence. It offers professional functionalities just as InDesign does; it supports the preparation of interactive forms, albeit with a smaller choice of fonts and colours. Its many functionalities take time to learn, but you will save a lot of money.
Pros and cons of Scribus
+ free

+ available for all OS

+ professional functionalities

- outdated interface

- learning takes patience
QuarkXPress
This DTP software is a worthy opponent of Adobe InDesign. It competes with functionalities and is even compatible with InDesign formats. You may be discouraged by its price at first, but unlike InDesign, you only pay once if you choose the unlimited licence.
Pros and cons of QuarkXPress
+ professional functionalities

+ supports InDesign files

- price
Xara Page & Layout Designer
This tool is the best among priced software for beginners or those who want to improve their DTP skills. Xara Page & Layout Designer has fewer advanced functionalities, but it is easy to use and offers a user-friendly environment. A one-week trial version is available for those considering purchase.
Pros and cons of Xara Page & Layout Designer
+ easy to use

+ affordable

- fewer functionalities
What DTP tools does Aspena use?
DTP software is routinely used by translation agencies. Translations are not about the raw text alone but involve graphic processing in its entirety. The final document must be a foreign-language copy of the original.
What does this mean? For example, text from an image is exported, translated and imported back with no noticeable graphic changes. Our graphic designers use professional DTP software such as Adobe InDesign, Adobe FrameMaker / PageMaker, QuarkXPress or InterLeaf. Every detail is coordinated in cooperation with translators. You do not have to edit or arrange the translation or hire a third-party DTP professional.
Do you need to translate marketing materials for your successful expansion of foreign markets? Do not hesitate to contact us. Our experienced team will handle the job from start to finish.