Our Prague Branch Is Moving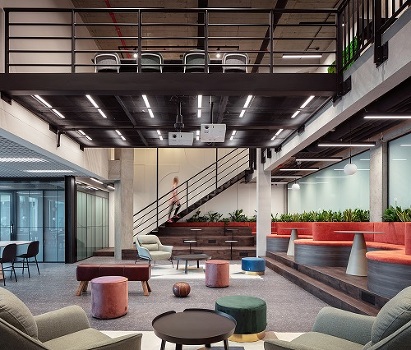 People say that every change should be for the better, and we agree with this sentiment. We want to stay close to our clients, which is why we are moving to a modern space where implementing translation and interpreting projects will be smooth and easy, something we very much look forward to. In spite of this, we cannot overcome our feelings of nostalgia as we have been at our Na Pankráci 26 location since 2003 when our Prague branch office was established.
So where can you find us starting from September? Good news for those who used to visit us in person, as our new address is not too far away. You will find us in representative offices of the multifunctional building in the Central Business District na Pankráci. We have carefully chosen the site for our new office so that not only our employees, but also our clients may feel welcome there.
Why this particular location?
The office is situated in a modern building with a beautiful vista. And if you do not like heights, you may enjoy the timeless interior design. Interested in art? Then you're welcome to visit our Gallery Lounge, where you will be overwhelmed by the atmoshpere of art galleries.
So let's put aside our nostalgia as we invite you to visit our new office at the address Na Strži 2102/61a, Prague 4.