Mondi SCP, Slovakia, appreciates flexibility of our services and tailoring to their needs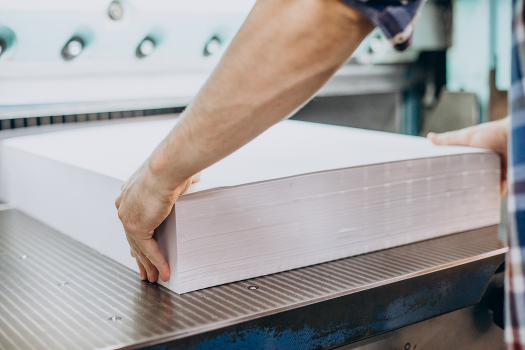 Mondi SCP, a company based in Ružomberok, is part of Mondi, a leading global packaging and paper manufacturing group employing approximately 26,000 people in more than 30 countries. It is the largest integrated pulp and paper mill in the Slovak Republic with a production capacity of 560,000 tonnes of uncoated paper, 66,000 tonnes of wrapping paper and 100,000 tonnes of dried pulp for sale. The latest investment in a new containerboard machine with a production capacity of 300,000 tonnes per year will significantly increase the range of product offer for sustainable packaging solutions used for corrugated packaging applications, alongside the already strong base of uncoated fine paper products.
Over four months, Aspena has translated almost 90,000 words for us
Our cooperation with Aspena began with translations, particularly from English to Slovak or from Polish to Slovak. In the early days of our collaboration, the translation process had to be defined so that the resulting text would correspond to our demands for the precise use of a highly specialised technical terminology, which we eventually succeeded in thanks to mutual collaboration.
Aspena has delivered 1,596 hours of interpreting for us, often involving overnight interpreting in 12-hour shifts including weekends
In addition to translations, Aspena has provided to us interpreting from English to Slovak and from Slovak to English for the purposes of Mondi employee training before commissioning the new paper machine. At least three interpreters, equipped not only with language skills but also with our mandatory protective equipment, took turns interpreting directly at the site of the machine installation. We required them to be 100% prepared, so each of them received materials before the training sessions to prepare for each day.
We are delighted to have found a reliable partner in Aspena and we greatly value our cooperation
In our cooperation, we particularly appreciate the professional approach and ability to react flexibly to our requests, whether concerning rescheduling interpreting appointments due to Covid measures or other circumstances. Another crucial factor for us is the quality of interpreting, which must always be top-quality in view of the technical demand.