How not to waste time or money on a professional translation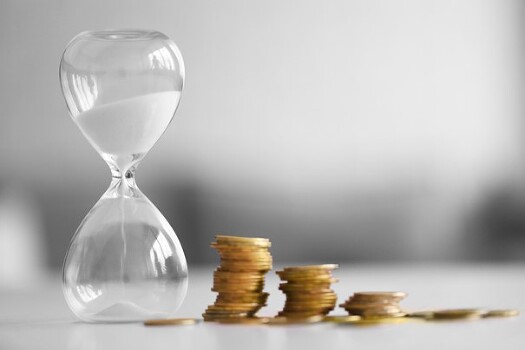 Every firm looks for ways to minimize costs in their business, whether in terms of money or time. How can you reach this goal when it comes to the translation of corporate documents, instructions for use, websites, or court documents that will be used as evidence? We have written up some useful tips for you to relieve your budget and busy schedule by putting yourself into the hands of a professional translation agency.
Do you plan to expand abroad with your product or service, do you need to have corporate guidelines translated, or do you need to train your employees in new machine operation and a foreign-language manual can't do the job? This is only a short list of situations when a professional translator should step in. Although you may think that your HR manager or an intern who fluently communicate in English or German can handle the translation, it does not always have to be so. And honestly speaking, you certainly do not want to show your firm's name in a bad light, which regrettably often happens due to poor translations. And putting aside the firm's reputation, everybody knows that mistakes cost money, and a poor translation can waste not only your money but also your precious time. How can you avoid all that?
Communication is the cornerstone
Have you decided for a professional translation? In the first place, carefully prepare your specification to be delivered to the agency. The text and language to translate it into and the deadline for the translator are not enough. It is important to tell the agency as much information as possible. This will save both parties a lot of time and you will save your money. Tell the translator why the text is important, what it will be used for, where it will be published, and for whom it is intended. Often there are situations when the translation is intended for a different audience than the original text, which has to be considered through the so-called localization. Do not hesitate to share your specific requirements for the translation, like if you wish to have certain parts of the text translated depending on other materials and documents, for example. You may also ask what other information could come in handy. In short, open communication is a key factor for your text to be translated exactly the way you need.
Your specification may save lots of time and money
If you do not wish to waste the money you have allocated for the translation, please do not ignore this guidance on how to save time and money. When sending your texts for translation to the translator, please send them in editable files, like Word or XML, for example. This will considerably speed up the entire translation process. Like any modern translation agency, we too use CAT tools for our work, which help us analyze the text for translation and estimate the time needed to translate the documents. If we do not get an editable original from the customer, we are able to handle any format; however, this increases the time and the rate for the translation. So if you do not have any editable format available, try to find the original author and ask them to send you it.
Translation memory is a shortcut for your translation
The so-called translation memory is a source of great help in the work of a translator. The principle is based on saving translated sentences and shorter phrases in the database used by the translator for translations on a similar topic, which considerably cuts the time needed for the entire job. So if you trusted your documents to someone who does not use this tool, the translation will probably cost you more than you wanted.
Cheaper is not better
Demand quality from your translator. This is the only way of avoiding possible losses caused by a poor, albeit cheap translation. Find out their experience and practice, or if they can provide any references or show some of their translations. As mentioned at the beginning, communication is paramount, not only from your part to the translator but also in the opposite direction. Is your translation provider willing to discuss your wishes and comments? Then you are on your way to a good translation.
Do you need a quality translation of technical documents, marketing texts, or specialist articles? We work with more than 200 language combinations, so do not hesitate to contact us. Maybe just for a non-binding quote.