A good marketing translation requires expertise and a good grasp of the language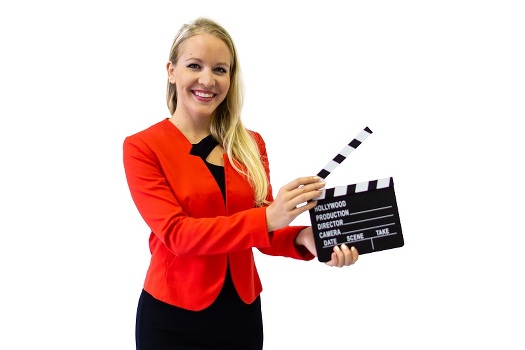 Translations of marketing texts definitely do not belong to the category of regular texts where sensitivity to style or local culture is not a big concern. They require an approach that involves the important coordination of some key factors. Only then is the translated text able to retain its sense, comprehensibility, and the purpose for which it is going to be published. What things should you consider for marketing translations, how are these translations done, and what pitfalls can occur throughout the process?
Those in the marketing business know that publicity texts must be readable, catchy, and must convey the information in a clear and comprehensible manner. Not infrequently, these texts contain jokes, ambiguous phrases, or puns which a machine translation cannot handle. Whether it is websites, communication manuals, PR articles, mottos, or slogans designed to draw attention and entertain, their translation should be taken with full seriousness. Only that way can these texts deliver their business objectives. Let's take the popular slogan "Go Well – Go Shell" as an example: it would be hard to understand after a purely mechanical translation.
Translations need thorough preparation
From our lengthy experience, we know that "fortune favors the prepared mind" is not a tired cliché. Careful preparation is needed to make the translation as precise and fitting as possible. Firstly, it is important to clearly establish with the customer what they expect from their marketing text, what modifications of text they wish, or how the market they operate in behaves. It is also good to obtain a glossary, style guide, key words, or other corporate materials like already translated texts, which all contribute to a good translation.
From specification to translation
Translating marketing texts requires more than just a translator. At our translation agency, a team of translators, proofreaders, and copywriters competent in the language and topic always work together. Expertise is a precondition in this field of translation. And it is not only about knowledge in marketing, but also in the relevant business. For example, one should know that different countries have specific regulatory requirements for ingredient statements on cosmetic product labels. Therefore, experts as well as marketers should be involved in the translation process.

After studying the specification and all necessary materials, test translations should verify the customer's communication style, tonality, and the like. If the customer orders a legal check of the translation, we can provide this as well.
What are the pitfalls of marketing translations
Translations of marketing texts require not only expertise, but also knowledge of the cultural specificities of the target market and local practices. The most tricky languages for translation, not only as regards marketing, include Asian languages, which can be shown with an example from our translation into Chinese – the phrase "lucky numbers" in the source text meant "unlucky" in Chinese. So whether be it specialist marketing texts or more informal texts, one has to know local realities. To avoid having the audience misunderstand the point and message of the content, the translator needs a good grasp of the language and a fine style. The source language may contain differences necessitating the change of not only the sentence structure, but often whole parts of the content as well. This also holds true for short slogans, titles, or captions. For instance, beauty and spa care can be translated as relaxační sprchové gely (relaxing shower gels) into Czech.
Do you wish to achieve success in a foreign market?
If you intend to go beyond the boundaries of your country with your product or brand, do not underestimate marketing translations. Even a minor mistake may mean a step backwards for your foreign expansion. So do not hesitate to contact pros who are experts in the translation of marketing texts. They will save your time as well as your money, which you can invest in your business.
Although translations from/into English and German are among the most frequent requests, our translation agency also provides translations of websites, ads, product manuals, or leaflets as well as dubbing in more than 200 language combinations. We can also manage translations into Bosnian, Swedish, Estonian, Arabic, Turkish, or Thai!