We are a reliable partner
We cooperate with everyone—from multinationals to sole traders.
WHAT DO OUR CLIENTS SAY ABOUT US?
TESCAN
Aspena provides us with highly specialized technical translations from English into German, Russian and Chinese. We consider our collaboration with Aspena as very positive. Our communication is swift and smooth, and translations are delivered by the predetermined deadlines. We strongly appreciate the high quality with which Aspena is able to translate these demanding technical texts. We sincerely believe that our collaboration with Aspena will continue long into the future.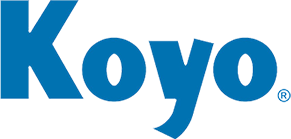 Koyo
We place special emphasis on the quality of translated texts, including the use of terminology—and Aspena is a supplier who can meet our strict criteria. Our successful collaboration with Aspena started in 2005, and since then Aspena has completed more than 170 orders for us. This experience qualifies us to recommend their services to other customers searching for quality and speed, who need a reliable provider of translation services.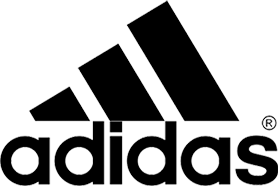 Adidas
Our cooperation with Aspena was simply perfect. Besides the high‑quality services they offer, their professional technical facilities and qualified localization staff, we also value the constructive approach of their project managers, who help steer an entire project to success. We're confident that our cooperation will continue just as fruitfully in the future.

Wolters Kluwer
Our cooperation with Aspena was initiated in 2010, and in the following years they have completed several extensive translation projects for us. We are very satisfied with the services provided by Aspena, and we feel similarly about way their employees manage our projects. In February 2011, our cooperation gave rise to the signing of a long‑term cooperation agreement with Aspena for the provision of translation services.

Air Bank
Our business activities drove us to look for a high‑quality supplier of translation services—and we found our solution in Aspena. Even though our cooperation with Aspena only began recently, we've been hugely impressed so far. We appreciate not only the quality of the translations, but also the flexibility and helpful attitude of their staff.

Dimar
We are satisfied with Aspena's services. They meet the required quality and are completed within the set deadlines, even though turn‑around times can be extremely tight. We consider this company a reliable partner, and thus can recommend their services to other clients looking for a provider of top‑quality translation services.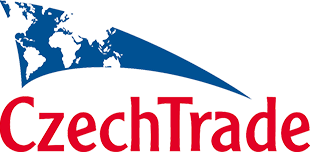 CzechTrade
CzechTrade has been cooperating with Aspena since 2004, when the agency emerged successfully from a rigorous tendering process. This cooperation continues to the mutual satisfaction of both parties. The translations we assign are invariably returned within the agreed deadlines and meet the level of quality required, even though our demands for specialization and speed of completion can be very onerous.

Alpine Pro
Aspena regularly translates texts dealing with our product range for us. We have no doubt that going forward, our cooperation with Aspena will continue in the same successful spirit as before, and that we'll carry on recommending their services to all potential customers looking for a supplier of top‑class translation services. A supplier whose employees always listen carefully to their customer's requirements.

LIEBHERR
We enjoy a great understanding with Aspena employees. They are always willing to go the extra mile and do everything in their power to satisfy our requirements. This positive experience also relates to the high quality of their translation work, express delivery deadlines, use of required formats and DTP skills. Back when we first launched our cooperation, they thoroughly acquainted us with a range of client and quantity discounts that we happily took full advantage of.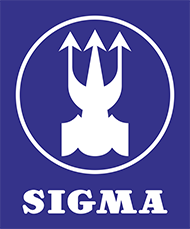 SIGMA GROUP
We much appreciate not only the professional approach of Aspena's staff, but also the quality of their translations and compliance with deadlines. Based on our experience, we can also recommend Aspena as a reliable partner to other clients.

SIEMENS
We've been working with Aspena since 2002. Since that time, Aspena has completed hundreds of orders for us. Our cooperation agreement with this company is proof of our commitment to get the most from our systematic cooperation in future. We've been satisfied with the quality of Aspena's services for many years, and we can certainly recommend the work they do.
TEVA
We especially appreciate the readiness with which Aspena provides its services, the first‑class quality of their translations, as well as the enthusiasm, flexibility and expertise of their employees and project managers, who oversee the execution of each translation project.

ORIFLAME
We've been using Aspena's services for a long time—not only for their consummate professionalism and the quality of translations, but also because Aspena's employees take such a flexible and accommodating approach to clients. Translations are always delivered on time and in the required quality. Based on experience, we know for a fact that Aspena is a high‑quality and reputable partner whose services we can wholeheartedly recommend.

BOSCH
After trying numerous translation agencies, we settled on Aspena. This company always delivered translations within the agreed terms and in the required graphic format. We also use their comprehensive one‑off and long‑term interpretation services, both at home and abroad. Of the various translation agencies we tried, we currently regard Aspena's services as being among the best and most comprehensive. We can certainly recommend them.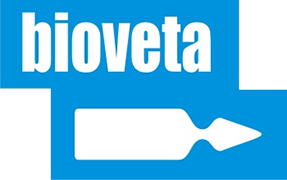 BIOVETA
Aspena has completed over 100 orders for us. In our cooperation with Aspena we especially appreciate their ability to provide translations in so many language combinations. We can recommend cooperation with Aspena to all potential customers looking for a high‑quality and flexible vendor offering a wide range of translation, interpreting and localization services.

DELOITTE
We've been working with Aspena since 2002. They deliver first‑class standard and certified translations in a variety of languages covering e.g., taxation, economics, finance and trade. Based on our experience, we can also recommend the translation and interpreting services of Aspena to other discerning clients.

RENAULT TRUCKS
As a French vehicle manufacturer, we daily encounter documents in that language. Our search for a top‑quality supplier who could translate them ended in 2005, when Aspena answered our call. We're satisfied with the services Aspena provides—not just in terms of the speed and quality of translations, but also in regard to the accommodating and professional approach of their staff.
WE HAVE THOUSANDS OF SATISFIED CUSTOMERS.
WHY NOT BECOME ONE OF THEM?
Our clients